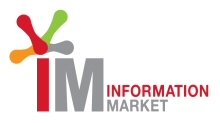 Information Market PLC is the publisher of the polskielupki.pl website - a Polish company which delivers information and advisory services in the B2B model for companies operating in sectors such as: petrochemistry, chemistry, energetics, heat engineering and motoring.
The partnership came into being in 2011 as a result of transforming e-petrol.pl LLC - an analytical-advisory company operating since 2001 and delivering professional services for the fuel sector in Poland. Currently, e-petrol.pl is one of the five brands managed by Information Market PLC, along with Centre for Home Heating, Meetings of the Petrochemistry Branch, Information Market Consulting and Polish Shale.
GOAL OF THE WEBSITE
Extraction of the shale gas on a mass scale is an unprecedented development chance for the Polish economy and gives prospects for making Poland energy-independent. There are numerous factors that contribute to the success of such undertakings and later exploitation of the shale gas resources, i.e. proper legal, technological and organizational care, access to know-how and financing, as well as proper information flow and social acceptance. 
Access to information as a critical factor to success 

On the basis of the experience acquired by Information Market PLC, one can assume that proper information flow is a factor that determines branch development, especially when considering its sensitivity to political and social factors.
Every participant of the evolving market needs access to systematized, independent and professional information about branch events, technology and research, work progress, available branch experts from Poland and abroad. Proper information flow is key between companies extracting resources and local communities which will have direct contact with the companies extracting shale gas. Open access to reliable information will be one of the key factors raising mass acceptance for any activities within the branch.
Polish Shale, an information source for the evolving market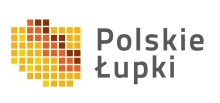 Upon creating "Polish Shale" - a website providing information on all aspects of the shale gas branch, Information Market PLC meets the needs of the branch and its surroundings. 
Experience from the fuel market is a strong basis for creating a package of services for the shale gas branch and its surroundings, consisting of information, education, PR activities, and providing contact with branch experts. These services will provide current information by default, including resource records which will facilitate this branch of the economy. Creating an educational institution called the "Institute of shale gas extraction technology" is another plan in a broader perspective.
INFORMATION ABOUT PARTNERSHIP
Address and headquarters:
Information Market S.A.
ul. Legnicka 46a/10
53-674 Wrocław
Registered court:
Regional court for Fabryczna Wrocław, 6th KRS Commercial Division, no. 0000394474
VAT identification number 897-16-58-284
REGON: 932650021
Share capital: 115 000 PLN